TAVSAN from past to present
Tavsan Die and Manufacturing Company established in 1994, our main production is for automotive industry. Particularly we offer metal tooling, mounting, metal frame equipment at any size of your choice, mold production, auto-spare parts and transportation of products with ISO-EN 9001 standards.
PRODUCT GROUPS
Metal box (Sheet Steel Containers)
Sheet metal parts,
Arc welding and spot welding processed parts,
Die design and die
Contact Person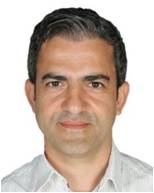 Cemal Baskaya
Manager
Experienced mostly at Automotive industry since 2000. He has been contributing companies to improve safety, quality and productivity while auditing the production sites at part approval processes. He has successfully managed several technical improvement projects for cost saving. He has been improving the customer satisfaction by his detail oriented, proactive and contributor mindset.